Logistics Worldwide
Most of our solvent-based coatings are dangerous goods. We focus on all classes of dangerous goods and offer complete dangerous goods and dangerous goods logistics services.
Our trained logistics experts and the use of state-of-the-art storage technology ensure fast and reliable order processing.
Adherence to delivery dates, high flexibility and constant quality of our processes are basic requirements for us.
They are ensured by internal and external audits and by the "four-eyes principle" practiced at every interface.
Furthermore, we only work with local, well-known logistics partners. The price is not only a decisive factor. When transporting hazardous goods, safety for people and the environment play a decisive role.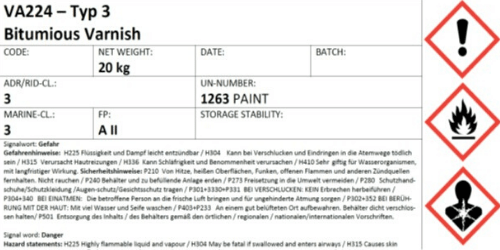 Our benefits are:
Various packaging solutions (also in private label presentation)
Completion of all export documents
Documentation all shipping documents
Safe transport of dangerous goods to the port of destination, by truck, courier, ship or air cargo