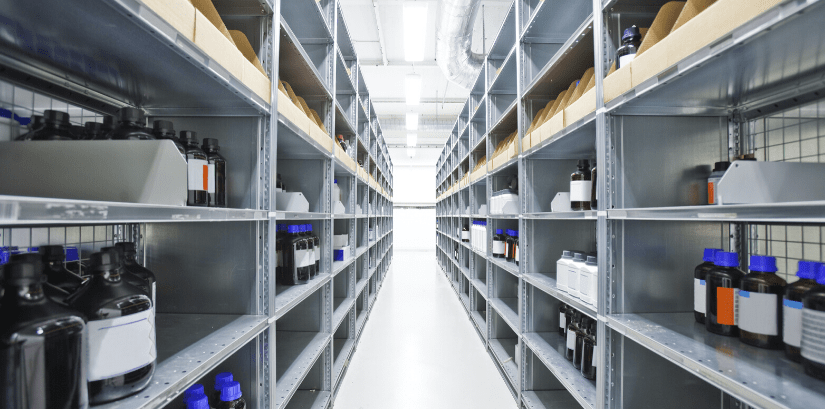 Research and Development
Our field of research are primers and chemical surface treatment, innovative surface technologies and biomaterials.
For many years, we have been engaged in process and technology development for the coating of chemical substances on various materials.
We have modern laboratory equipment, weathering equipment, climatic chambers, and material testing equipment. Our QM engineers and laboratory engineers guarantee qualified tests according to all international specifications.
The QM department is responsible for compliance with customer specifications and thus for the reproducibility of the coating results.
The aim of our developments:
Improved corrosion protection
Optimal adhesion on the most different materials
Increase of the aging resistance
Friction reduction through special sliding materials
Barrier layers
Protective layers against wear and mechanical abrasion
Functional optical layers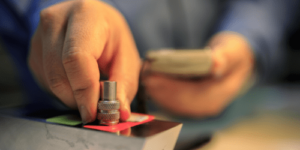 Our range of services:
Laboratory tests, analyses and product optimisation
Customer tests
Worldwide shippingbytruck, courier and aircargo
Close cooperation with machine manufacturers and research institutes, universities located in Germany and Switzerland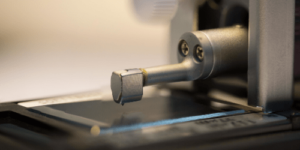 We offer you innovative products through our proximity to customers.
The most modern laboratory technology must not be missing.
Research and development laboratory with state-of-the-art application technology:
Laboratory dissolver
Wet paint test equipment
Coating thickness gauges
Laser particle sizers
UV systems (radiation curing)
Weatherometer
Corrosion testing systems
Experienced development engineers work on new, innovative coating systems.
More than 80 years of development experience combined with the latest knowledge of raw materials and close cooperation with our suppliers and our proximity to customers are the basis for innovative, series-ready products.
All these efforts result in coating systems that offer you higher quality and lower costs for your application processes.
We ensure that new product developments comply with the latest health and environmental regulations like REACH regulation and, thanks to our family-run structures, we are also able to produce mall quantities. And no weekend is too precious for us when a need is at hand. So we are often technically further and faster than large companies.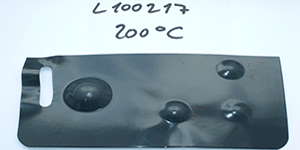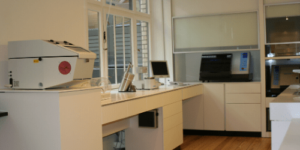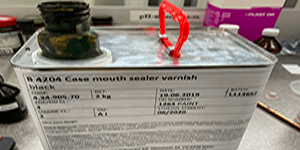 REACH
Since 1st June 2007, the EU Chemicals Legislation REACH (Registration, Evaluation, Authorisation, and Restriction of Chemicals) has governed the registration, evaluation, authorization, and restriction of chemicals, in order to ensure to the safe handling of chemicals from the point of production to disposal (Directive (EC) No. 1907/2006).
As a manufacturer of special inks and coating materials, we use raw materials that fall within the purview of REACH. We support the objectives of REACH as a so-called "downstream user" by using in our production only materials that have been pre-registered or registered by the manufacturers or importers with the European Chemicals Agency (ECHA) so that we have sufficient risk information on these substances.
In accordance with Article 33 of the REACH Directive, SVHC's (substances of very high concern), i.e. substances which have been identified as having particularly hazardous properties, are listed by the ECHA. These substances can have serious effects on human health or on the environment.
As a company aware of its responsibilities, we ensure that no substances on the SVHC list of the ECHA are used in our production, by checking at regular intervals the substances contained in our products, following updating of the SVHC list.
Andre, as a responsible company, ensures that no substances on the ECHA's SVHC list are used in our production by regularly checking the substances contained in our products after the SVHC list has been updated.